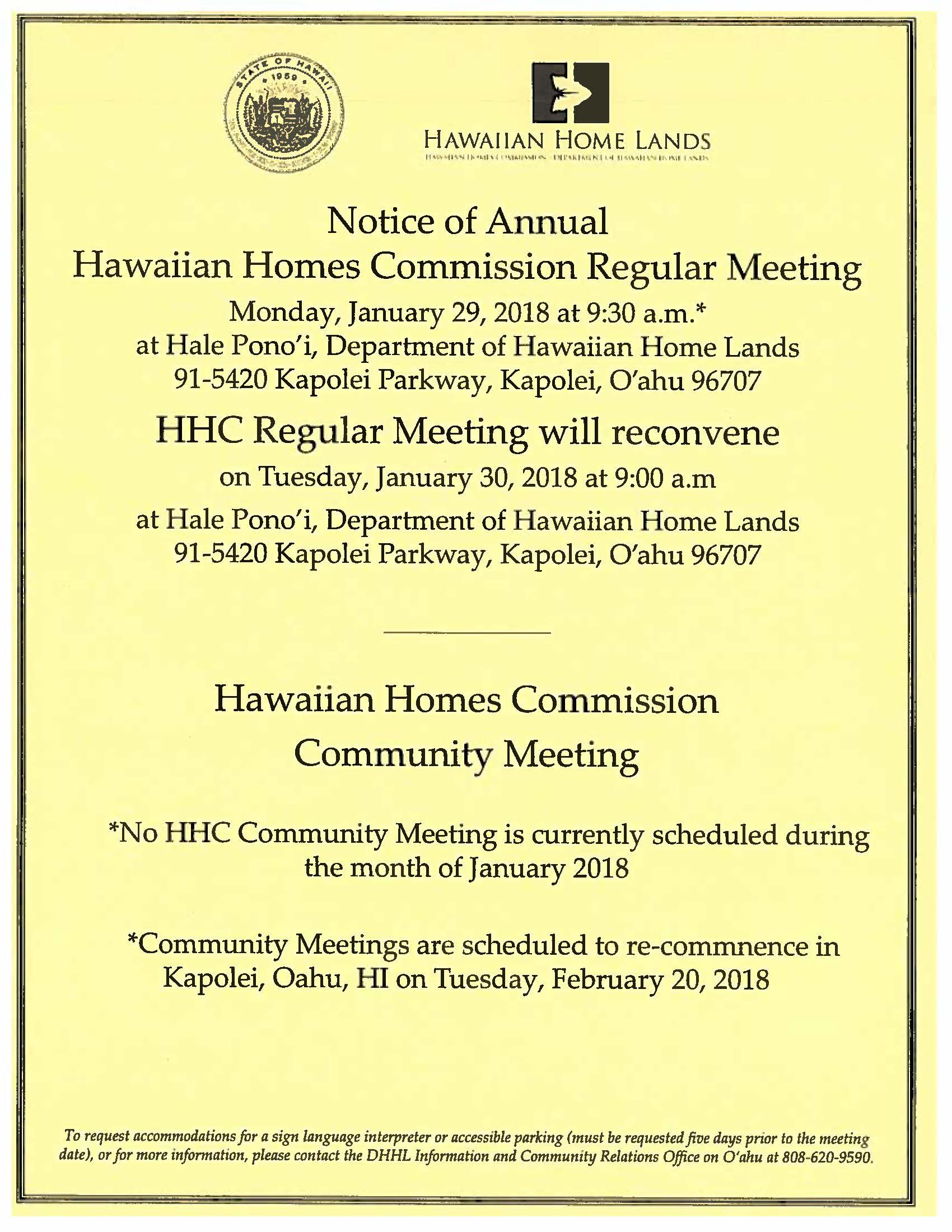 Click here to download a PDF version of this flyer

Notice of Hawaiian Homes Commission Regular Meeting on Oahu
on Monday, January 29, 2018 at 9:30 a.m.*
and Tuesday, January 30, 2018 at 9:00 a.m.*
at the Hale Ponoi – DHHL Kapolei
91-5420 Kapolei Parkway, Kapolei, Hawaii 96707
Hawaiian Homes Commission Meeting agendas are available approximately one week in advance on the HHC Meetings page on our website.
*Meeting times are subject to change. Please check the website for an updated schedule.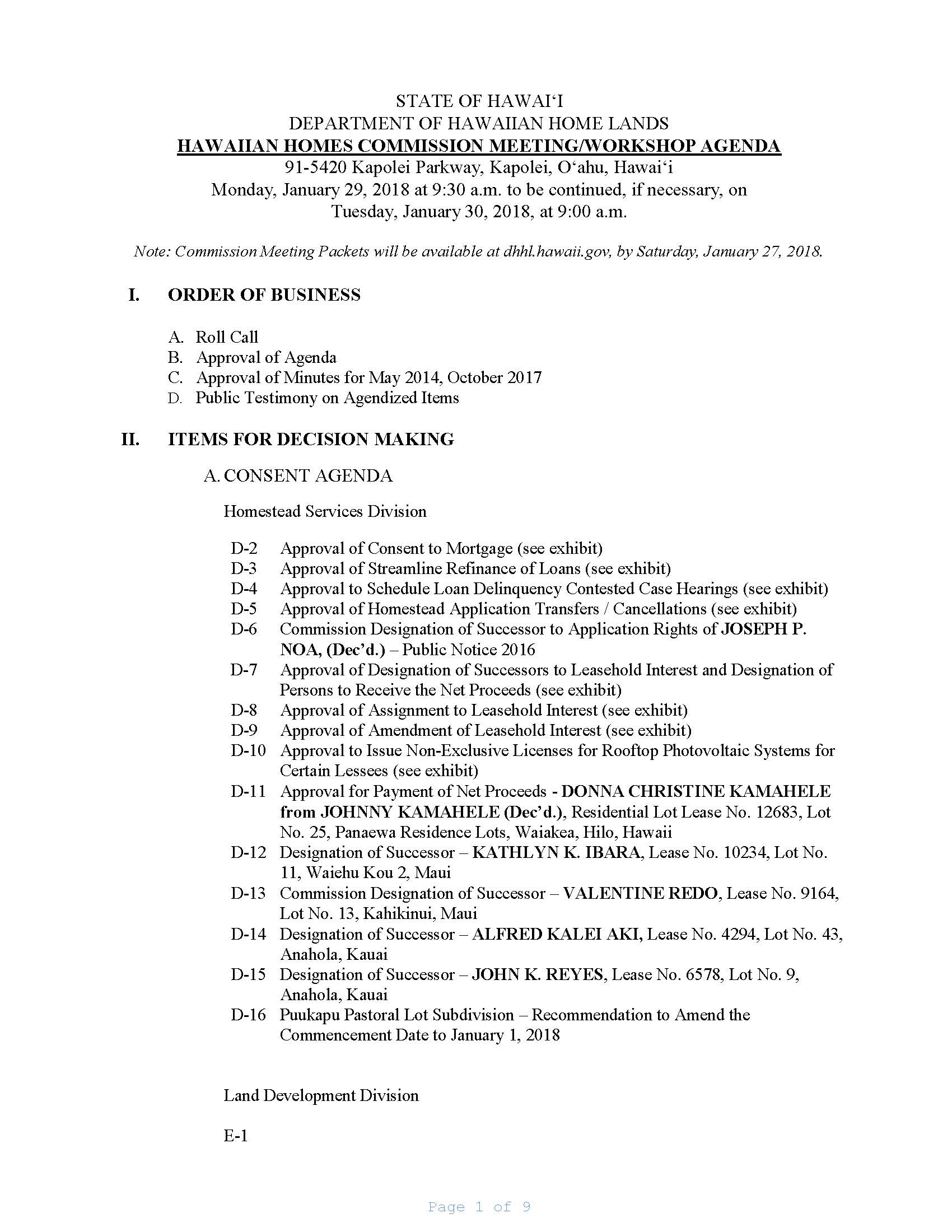 Download a PDF copy of the agenda by clicking here
No Hawaiian Home Lands Community Meeting is Scheduled during January 2018

Community Meetings are Scheduled to Re-commence in Kapolei, Oahu on Tuesday, February 20, 2018
For further information or special accommodations for a sign language interpreter or accessible parking (must be made five days prior to the meeting date), please contact: Information and Community Relations Office at (808)620-9590.