Pu'u 'Opae Farm and Irrigation Plan, Kekaha, Kauaʻi
The Department of Hawaiian Home Lands is seeking beneficiary input on a long-term land use request by the Kekaha Hawaiian Homestead Association of approximately 230 acres mauka of Kekaha, adjacent to the Puʻu ʻOpae Reservoir, to implement their farm and irrigation project.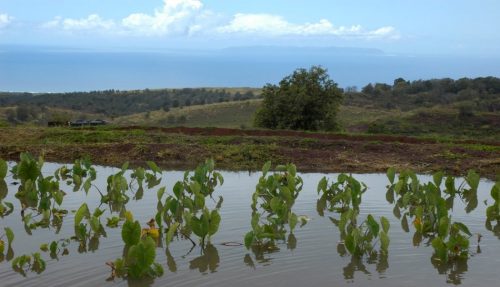 Before the Hawaiian Homes Commission takes action on the land use request, the DHHL is collecting manaʻo from Kauaʻi beneficiaries.
We encourage beneficiaries send comments via email or mail to our DHHL Planning Office at:
Department of Hawaiian Home Lands
ATTN: Planning Office
P.O. Box 1879
Honolulu, Hawaii 96805
The 30-day comment period for beneficiaries ends February 17, 2017. A Beneficiary Consultation Report reflecting beneficiary manaʻo on the request will be presented to the HHC in March 2017.
---
Background Information
1
Proposed Action or Issue for Discussion
Kekaha Hawaiian Homestead Association (KHHA) has requested long term use of approximately 230 acres to implement their farm and irrigation project on lands mauka of Kekaha adjacent to the Pu'u 'Opae Reservoir.
2
Notification
3
Meeting Schedule

Beneficiary Consultation Meeting
Tuesday, January 17, 2016
Kekaha Elementary School Cafeteria
6:00 p.m. – 8:00 p.m.

4
Presentation and Feedback

Beneficiary Consultation Meeting – Tuesday, January 17, 2016

5
Final Report
6
Decision-Making

Final Report accepted and approved by the Hawaiian Homes Commission March 20-21, 2017