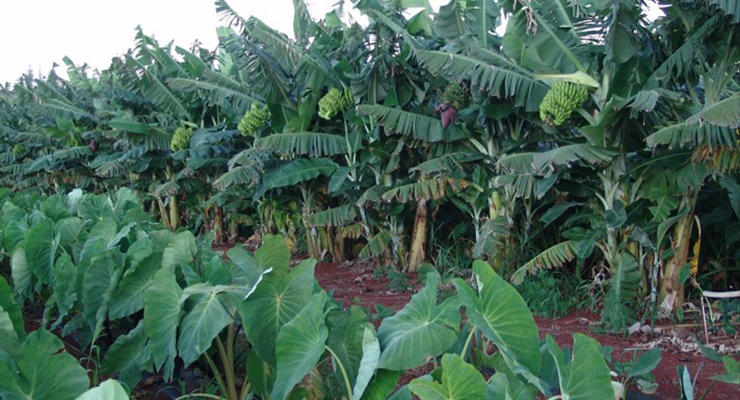 FOR IMMEDIATE RELEASE
July 28, 2020
DHHL Seeks Input on Agriculture Program Plan
(Kapolei, Oʻahu) – The Department of Hawaiian Homes Lands (DHHL) is seeking beneficiary input as part of a statewide effort to develop an Agriculture Program Plan.
The Plan will guide the Department's efforts to grow more successful native Hawaiian farmers on Hawaiian Home Lands by identifying programmatic supports and technical assistance for both agriculture homestead Waiting List Applicants and existing Lessees. Plan recommendations may include the framework for training classes and tools to be used for the onboarding of new agriculture lessees and needed assistance to advance the agriculture endeavors of existing lessees.
As a result of COVID-19 safety precautions and measures, traditional in-person beneficiary consultation is being substituted for an online video and feedback survey on the Department's website.
Beneficiaries on the Department's Agriculture Waiting List, as well as current Agricultural Lessees, can anticipate receiving a postcard mailer with a code and details for accessing the survey. The Program Plan video and survey are open to all DHHL beneficiaries, those defined as native Hawaiian by the Hawaiian Homes Commission Act, 1921, with or without a code.
DHHL has over 1,300 lots in its production pipeline that are anticipated to be completed over the next five years, subject to available funding, including subsistence agriculture lots statewide.
To access the video and survey, click here.
###
About the Department of Hawaiian Home Lands:
The Department of Hawaiian Home Lands carries out Prince Jonah Kūhiō Kalanianaʻole's vision of rehabilitating native Hawaiians by returning them to the land. Established by U.S. Congress in 1921, with the passage of the Hawaiian Homes Commission Act, the Hawaiian homesteading program run by DHHL includes management of over 200,000 acres of land statewide with the specific purpose of developing and delivering homesteading.
Media Contact:
Cedric Duarte
Information and Community Relations Officer
Department of Hawaiian Home Lands
(808) 620-9591
[email protected]