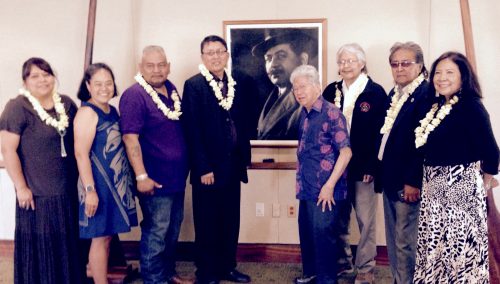 KAPOLEI, HAWAII – Hawaiian Homes Commission Chair Jobie Masagatani and Department of Hawaiian Home Lands staff welcomed former U.S. Senator Daniel K. Akaka and delegates from the Navajo Housing Authority this morning at the DHHL headquarters in Kapolei.
Today's visit offers DHHL an opportunity to exchange best practices with one of the leading authorities in native housing in the country. Delegates from the Navajo Housing Authority (NHA) are in town for the annual housing convention sponsored by the Native American Indian Housing Council next week in Waikīkī.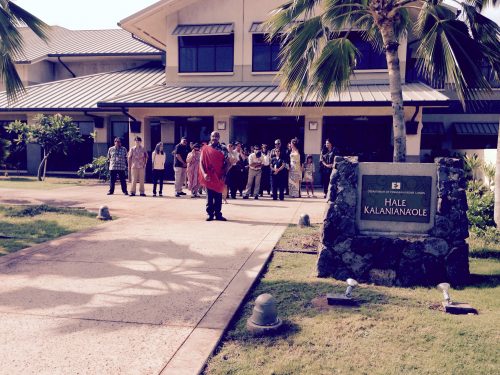 Nearly a dozen delegates from the Navajo Housing Authority were greeted at DHHL headquarters in Kapolei with traditional native Hawaiian protocol, which included chanting, speeches in both native languages, and an exchange of gifts. After a short tour of DHHL operations, DHHL staff guided the NHA delegation on a tour of Ka'ala Farms, a successful community-driven organization on Hawaiian home lands in Wai'anae, O'ahu.
As the largest Indian Housing Authority in the country, the Navajo Housing Authority provides low-income housing programs and services to nearly 250,000 Navajo citizens within the Navajo Nation, which is roughly 27,413 square miles running into Arizona, New Mexico, and Utah.