Public Notice: Maui Renewable Energy Projects
Posted on Jan 22, 2013 in Public Notice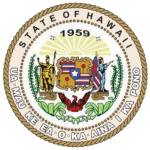 PUBLIC NOTICE
PROPOSED DISPOSITION OF HAWAIIAN HOME LANDS
FOR RENEWABLE ENERGY PROJECTS
ISLAND OF MAUI
The Department of Hawaiian Home Lands (DHHL) intends to dispose lands for renewable energy projects by way of direct negotiation pursuant to Chapter 171-95 and 171-95.3, Hawaii Revised Statutes, as amended. The renewable energy projects can be in the form of biomass, wind, solar energy, hydropower, or other types as identified in Chapter 171-95.
Individual, companies and/or corporations interested in leasing the properties herein described shall have fourteen (14) days from the date of this "LEGAL NOTICE" is published, that date being Friday, January 18, 2013 in which to submit a letter of interest/intent with the following required information for DHHL consideration:
Identify tract of Hawaiian home lands intended for use
Description of proposed project
Time line for completion of project
Description of financial plan for project financing
Description of conceptual design of the project
Description of business concept of the project
Description of landscape and acreage requirements, including public and private lands
A Completed DHHL Request Form for Non-Homesteading Land Use
Lands to be disposed for renewable energy projects by way of direct negotiation are identified as follows:
All letters of interest/intent received by 4:00pm on Friday, February 1, 2013, shall be reviewed and those that meet DHHL's initial objectives and criteria shall be notified in writing as being selected for direct negotiation of the proposed projects.
For additional information and maps of the tracts, please contact Carolyn Darr, Land Agent of the Land Management Division, at 808.620.9457 or email at [email protected]. You may also visit DHHL's Website at dhhl.hawaii.gov.
DHHL reserves the right to cancel or modify this proposed disposition at its sole discretion.
Date: Honolulu, Hawaii, January 15, 2013
State of Hawaii
DEPARTMENT OF HAWAIIAN HOME LANDS
By: Jobie M.K. Masagatani
Chairman Designate
Hawaiian Homes Commission
All Newspapers