Amend Waimea Region Land Use from "General Agriculture" to "Community Use"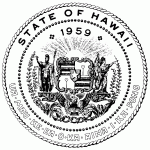 February 13, 2015
Dear Waimea Nui Beneficiaries:
This letter is an invitation for you to attend an upcoming informational Beneficiary Consultation meeting. The meeting will provide information on a proposed Land Use Designation Amendment to the DHHL Hawaii Island Plan in the Waimea Region related to TMK parcel (3)-6-4-038:011. (Please see enclosed map.) The existing Land Use Designation for the parcel is "General Agriculture." DHHL would like to amend the Land Use Designation for this parcel to "Community Use." DHHL would like to designate the parcel "Community Use" in order to accommodate the future plans and programs proposed for this parcel by the Waimea Hawaiian Homestead Association Inc.
We invite you to participate in this meeting to provide your feedback and input on the following day:
Place: Kuhio Hale, Waimea, 55 Mile Marker, 64-756 Mamalahoa Hwy.
Date: Thursday, March 5, 2015
Time: 6:00 to 7:00pm
Presentation: Download PDF of the March 5 presentation
I hope that you will make the time to attend to share your input with us . If you have any questions, please contact us through our website, dhhl.hawaii.gov, under Beneficiary Consultations, or Andrew H. Choy at andrew.h.choy®hawaii.gov.
Aloha,
/S/
Jobie M. K. Masagatani, Chair
Hawaiian Homes Commission
[si-contact-form form='2′]