DHHL to expand soil sampling areas in Hoʻolehua Homestead
Posted on Nov 20, 2023 in Public Notice
DHHL to expand soil sampling areas in Hoʻolehua Homestead
(HOʻOLEHUA, MOLOKAʻI) – The Department of Hawaiian Home Lands (DHHL) through its contractor, Element Environmental, will conduct further soil sampling in the 700/708 Lei Kukui Street area of the Hoʻolehua homestead.
The sampling will take place Tuesday, November 28, 2023 through Friday, December 1, 2023 between the hours of 8 a.m. and 4 p.m.
A color-coded map provided by Element Environmental outlines DHHL's areas of concern. The priority areas are as follows:
Priority 1: Red (708 Lei Kukui Lot)
Priority 2: Yellow (700 Lei Kukui Lot)
Priority 3: Green (Neighbor Lots)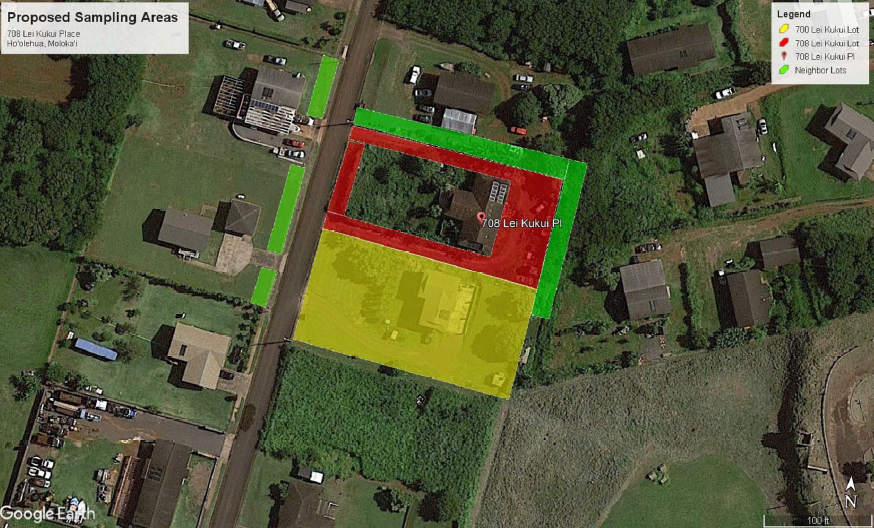 Should test samples detect elevated levels of contaminants in the areas farthest from the source of contamination, lot 708, further testing may be ordered.
For more information contact Homestead Services Administrator Juan Garcia at [email protected].