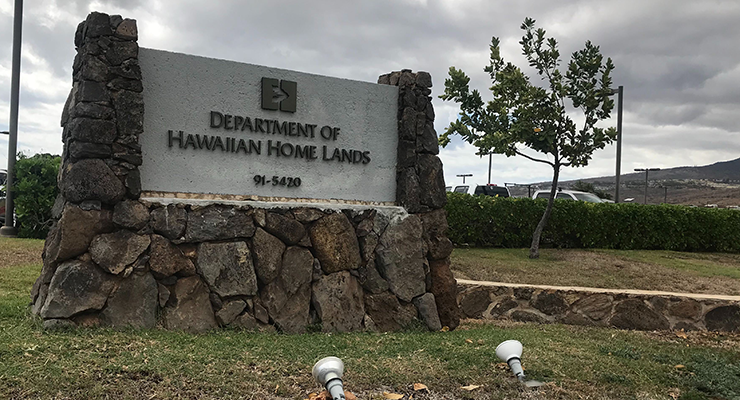 FOR IMMEDIATE RELEASE
December 28, 2020
Princess Kahanu Estates Sewer Improvement Work
(Waiʻanae, Oʻahu) – The Department of Hawaiian Home Lands (DHHL) is scheduled to start sewer improvement work in the Princess Kahanu Estates Subdivision in Waiʻanae, Oʻahu beginning in early January 2021.
Through its field engineering consultants, Control Point Survey Hawaiʻi and Hirata & Associates, the Department will upgrade the underground sanitary sewer systems for compliance with City and County of Honolulu requirements. The project's goal is to provide a higher level of wastewater service to area homestead residents.
Fieldwork is anticipated to include surface and underground utility surveys, as well as soil testing, which will require crews to drill along existing sewer lines. The work will be done within the public and private roadways, as well as the properties with easement sewers.
Work will be conducted Monday through Friday from 8 a.m. to 5 p.m. with occasional weekend activity. The project is estimated to be completed by the end of July 2021, weather permitting.
Residents in the area should anticipate limited temporary traffic control and general construction noise during work hours.
Princess Kahanu Estates lessees have been notified via letter that fieldwork is scheduled for their area.
###
About the Department of Hawaiian Home Lands:
The Department of Hawaiian Home Lands carries out Prince Jonah Kūhiō Kalanianaʻole's vision of rehabilitating native Hawaiians by returning them to the land. Established by U.S. Congress in 1921, with the passage of the Hawaiian Homes Commission Act, the Hawaiian homesteading program run by DHHL includes management of over 200,000 acres of land statewide with the specific purpose of developing and delivering homesteading.
Media Contact:
Cedric Duarte
Information and Community Relations Officer
Department of Hawaiian Home Lands
(808) 620-9591
(808) 342-0873
[email protected]