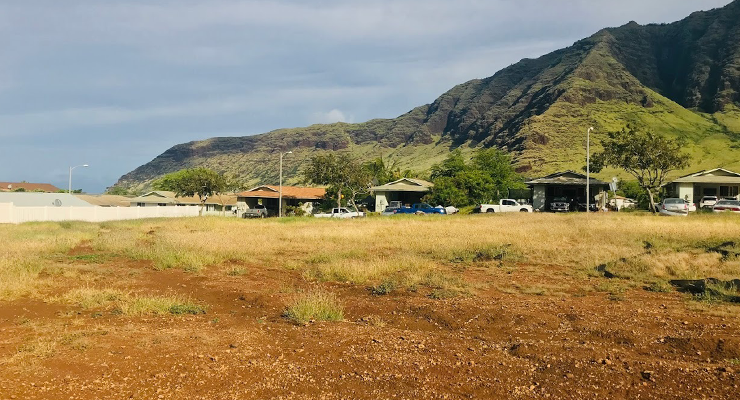 FOR IMMEDIATE RELEASE
September 14, 2020
Waiʻanae Valley Increment 4 Subdivision Site Improvements
(Waiʻanae, Oʻahu) – The Department of Hawaiian Homes (DHHL) is set to begin work on Waiʻanae Valley Increment 4 Subdivision site improvements this week.
Through its contractor, Close Construction, INC., the Department will subdivide an acre of land into eight, approximately 6,000 square foot residential lots. These lots will be offered as residential vacant lots to beneficiaries on the Oʻahu Island Applicant Waiting list upon completion.
Work will include grading, site preparation, and the installation of infrastructure to complete the subdivision. The lots are anticipated to be completed in May 2021, with lot offers to follow.
Current residents in the area can anticipate construction noise between 8 a.m. and 4:30 p.m., Monday through Friday, for the duration of the project.
For more information, call (808) 620-9500.
###
About the Department of Hawaiian Home Lands:
The Department of Hawaiian Home Lands carries out Prince Jonah Kūhiō Kalanianaʻole's vision of rehabilitating native Hawaiians by returning them to the land. Established by U.S. Congress in 1921, with the passage of the Hawaiian Homes Commission Act, the Hawaiian homesteading program run by DHHL includes management of over 200,000 acres of land statewide with the specific purpose of developing and delivering homesteading.
Media Contact:
Cedric Duarte
Information and Community Relations Officer
Department of Hawaiian Home Lands
(808) 620-9591
[email protected]