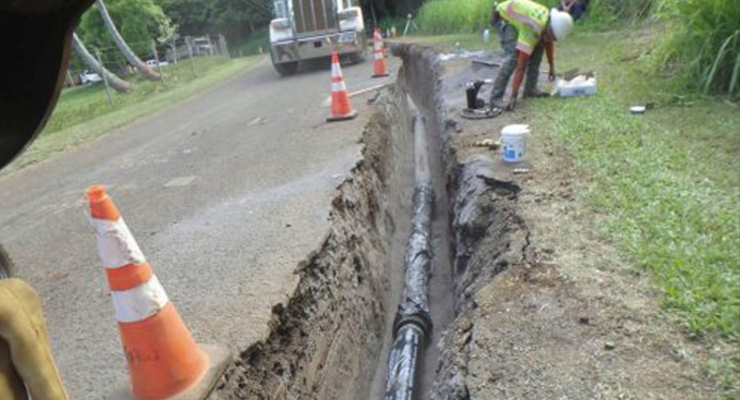 FOR IMMEDIATE RELEASE
June 23, 2020
Construction Crews Damage Main Water Line in Anahola, Kauaʻi
(Anahola, Kauaʻi) – The Department of Hawaiian Home Lands (DHHL) is responding to a main water line break on Hawaiian Home Lands in Anahola, Kaua`i.
Contracted construction crews working in the area damaged the line on Tuesday, June 23, 2020.
As a result of the break, water service to the entire farm lot and bayview areas have been impacted, including lessees on Hokualele Road, Kamalomalo'o Place, and Malama `Aina Place.
Water has been shut off and will remain off until further notice. Repairs are anticipated to run through the afternoon pending damage assessment.
For more information, visit dhhl.hawaii.gov
###
About the Department of Hawaiian Home Lands:
The Department of Hawaiian Home Lands carries out Prince Jonah Kūhiō Kalanianaʻole's vision of rehabilitating native Hawaiians by returning them to the land. Established by U.S. Congress in 1921, with the passage of the Hawaiian Homes Commission Act, the Hawaiian homesteading program run by DHHL includes management of over 200,000 acres of land statewide with the specific purpose of developing and delivering homesteading.
Media Contact:
Cedric Duarte
Information and Community Relations Officer
Department of Hawaiian Home Lands
(808) 620-9591
[email protected]