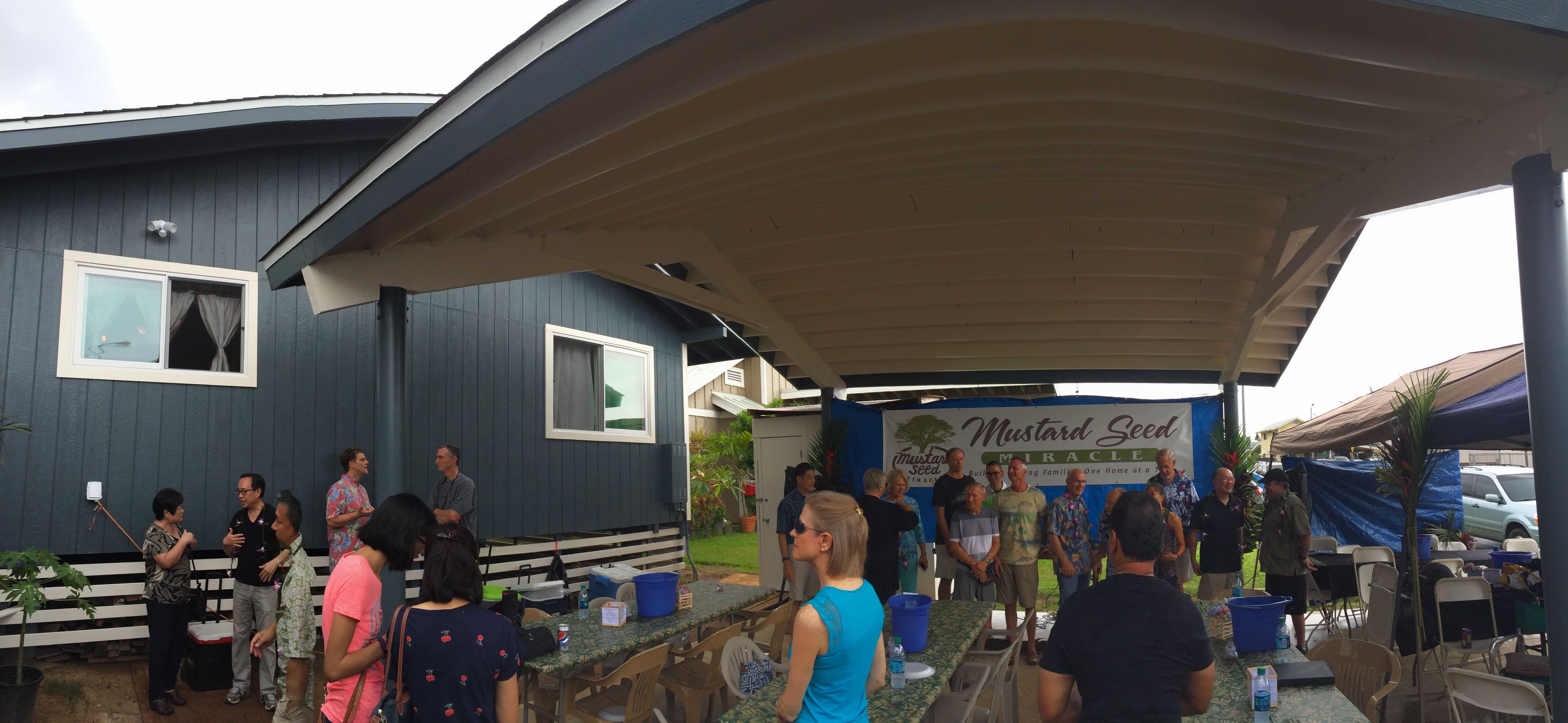 The Santos ʻOhana & Waimānalo's Mustard Seed Miracle
WAIMĀNALO, OʻAHU – Waimānaloʻs newest homesteaders, Ola and Rusty Santos held their housewarming party today thanks to what will soon be coined a "Mustard Seed Miracle."
Mustard Seed Miracle (MSM) is a new independent non-profit organization founded by people from the First Presbyterian Church committed to building homes for Hawaii families in need. The inspiration for their work can be found in scripture.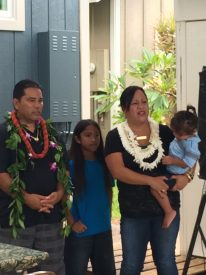 "If you have faith as small as a mustard seed, you can say to this mountain, ʻMove from here to there,ʻ and it will move. Nothing will be impossible for you." – Matthew 17:20-21.
Before today, the Santosʻ were paying $900 in rent per month for a two-bedroom home in Waipahu for the couple and their two young sons. Now, thanks in part to this unique collaboration with MSM, the Santosʻ will be paying $600 a month for the mortgage on a five-bedroom, two-bathroom home in Waimānalo.
Today would not be possible without the help of our partners, including Mustard Seed Miracle (whose staff and network of volunteers helped build the home), the Castle Foundation (who provided the seed money for MSM), the Partners in Development Foundation (who chooses, trains and supports the family), and the U.S. Department of Agricultureʻs Rural Development Program (who provided the construction loan).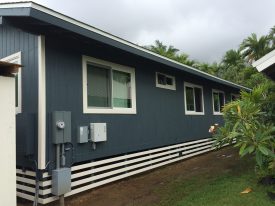 Ola and Rusty took part in PIDFʻs Nā Pono No Nā ʻOhana program at Blanche Pope Elementary School in Waimānalo. The comprehensive family education program integrates native Hawaiian cultural values to improve social, economic, and educational opportunities for families. PIDFʻs work with the Santosʻ helped them prepare to qualify for financing on their new home.
The Santosʻ hale was the first home to be built in partnership with MSM on Hawaiian Homes Trust Land.