College Students Deliver 49th Model Home to Keaukaha Homestead ʻOhana
DHHL-HawCC partnership results in 49th home for Hawaiian home lands beneficiaries
KAPOLEI, O'AHU – A home built by students in the Hawai'i Community College (HawCC) Model Home Program was dedicated today in the Hawaiian homestead community of Keaukaha.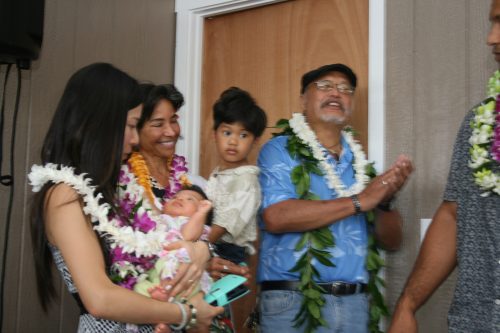 Hawaiian Home Lands beneficiary Elton "Tui" Suganuma is the new owner of the three-bedroom, two-bath home in Keaukaha, Hilo, Hawaiʻi. Elton was joined at the home dedication ceremony by his wife Patricia, and his son Poʻai, who along with his growing ʻohana will call this place home.
"We didnʻt think we could afford it, let alone a home this beautiful," said Poai, "If this is what you guys do as students, what you guys do after is going to be something else."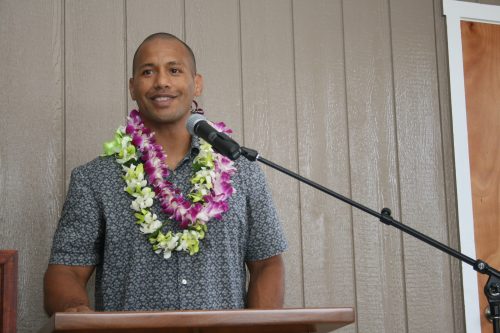 A traditional Hawaiian ceremony called moku ka piko, meaning the cutting of the umbilical cord, was performed by students in the Hawaiian Lifestyles Program at the community college to initiate the new home. The symbolic piko was made of plant materials gathered by the HawCC students and woven together, with each plant possessing a specific reason for its use in the piko. For example, the kukui represents enlightenment and the koa represents strength.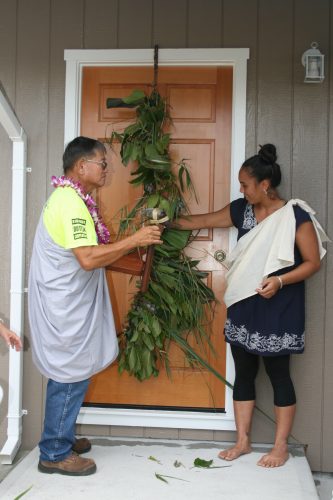 The Pakele Lane home was built at a cost to the Suganumas of $192,250, and utilizes energy-efficient technology including a solar water heater system, a 4 KW Photovolatic system, and Energy Star qualified appliances. The home also includes custom-built cabinets, doors, and windows. Agriculture students also used native plants for landscaping.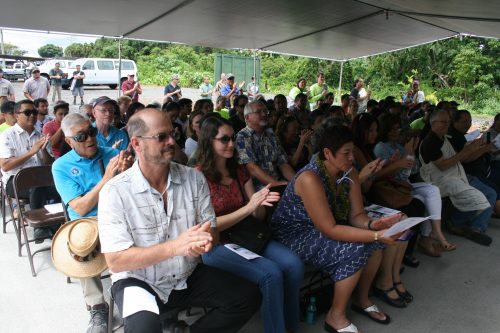 The Model Home program at HawCC provides instruction in drafting, welding, carpentry, electrical, and landscaping. HawCC coordinates the painting, plumbing, carpeting, and drywall subcontracting work. The residential dwelling was the 49th home to be built under the partnership between DHHL and HawCC.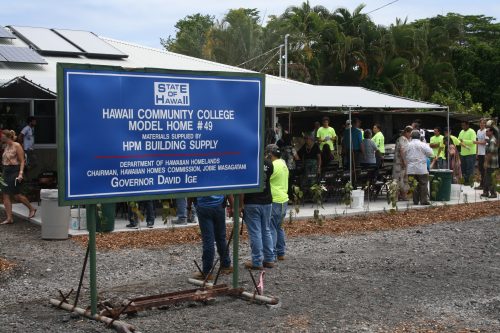 Under the agreement, the DHHL provided space and funding which allowed the students to acquire on-the-job skills in home construction, while also helping the DHHL fulfill its mission of returning native Hawaiians to the land. Since the Model Home program's inception in 1965, over 3,960 drafting, welding, carpentry, electrical, agricultural and diesel mechanics students participated in the program.