Federal funds supporting affordable housing for Native Hawaiians should continue to flow, according to a vote today by the U.S. House of Representatives on a bill reauthorizing the Native American Housing Assistance and Self-Determination Act or NAHASDA.
With a vote of 297 yeas and 98 nays, the House passed H.R. 360, the Native American Housing Assistance and Self-Determination Act of 2015. Both U.S. Rep. Tulsi Gabbard and Mark Takai co-sponsored the bill that was introduced by U.S. Rep. Steve Pearce of New Mexico, the chief sponsor of the bill. The next step for reauthorization will be the passage of the Senate bill and the reconciliation of any conflicting language.
The Department of Hawaiian Home Lands is the sole recipient of NAHASDA funds in the state of Hawaiʻi, receiving over $100 million since 2002 to fund affordable housing opportunities for low-income Hawaiian Homes beneficiaries. Over 1,500 native Hawaiian families have since utilized NAHASDA funding to finance housing-related activities such as home construction activities, home repair and replacement, down payment assistance, self-help home construction, and financial counseling.
Passed by Congress in 1996, NAHASDA set-up a block grant program that gave American Indians and Alaska Natives the ability to determine how best to spend federal funds to address affordable housing issues. In 2000, the Act was amended to include Native Hawaiians.
---

Gabbard/Takai-Backed Legislation Reauthorizing Native Hawaiian Housing Assistance Passes House
Washington, D.C. – Today, Congresswoman Tulsi Gabbard (HI-02) and Congressman Mark Takai (HI-01) issued the following statement in regards to the House of Representatives' passage of the Native American Housing Assistance and Self-Determination Reauthorization Act (NAHASDA) of 2015:
"Since its enactment, this legislation has strengthened indigenous self-determination by empowering Native people by addressing affordable housing needs. In my home state of Hawaii, it has increased homeownership among Native Hawaiians, bringing hope to many people who are living paycheck to paycheck. This legislation makes a real difference in lives of families like the Pa'aluhi family from Nanakuli. It is an important step toward removing roadblocks to economic success, not only in Hawaii but in Native communities across the country."
"I am extremely pleased that Congress passed the NAHASDA Reauthorization. This crucial piece of legislation reaffirms the commitment of the United States to the Native peoples of our country. NAHASDA not only helps with providing funding for housing programs, but also provides vital resources to foster the indigenous cultures of our great nation. Hawaii has one of the highest costs of living in the nation, so support through NAHASDA is essential for Native Hawaii families who wish to remain on their ancestral lands. I would like to extend a warm mahalo to my colleagues in the House, especially Rep. Don Young (AK), Rep. Steve Pearce (NM-02), and Rep. Gwen Moore (WI-04) who fought to reauthorize NAHASDA and recognize its vital importance in regards to fostering the indigenous cultures of America."
NAHASDA was first established in 1996 with the consolidation of several separate assistance programs, provided by the Department of Housing and Urban Development, into a single block grant program. In 2000, NAHASDA was amended to add Title VIII – Housing Assistance for Native Hawaiians. The amendment adds similar programs for Native Hawaiians who reside on Hawaiian Home Lands to the NAHASDA legislation.
The House of Representatives passed NAHASDA with a vote of 297-98.
###
Rep. Tulsi Gabbard Speaks in favor of Native Hawaiian Housing Assistance
NAHASDA Reauthorization Act of 2015 Floor Speech by Rep. Mark Takai
---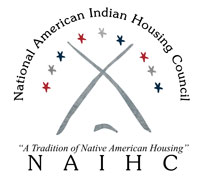 MEDIA RELEASE
March 23, 2015
FOR IMMEDIATE RELEASE
Contact: B.C. EchoHawk at 202.454.0948 or [email protected]
House of Representatives again passes NAHASDA Reauthorization Act, primary source of housing funding for Native American tribes
WASHINGTON, DC- March 23, 2015 – With a vote of 297 yeas and 98 nays, the House of Representatives passed H.R. 360, the Native American Housing Assistance and Self Determination Reauthorization Act of 2015 this evening. Sponsored by Rep. Steve Pearce (R-NM), the legislation was cosponsored by a bi-partisan group of Members including Representatives Tom Cole (R-OK), Don Young (R-AK), Gwen Moore (D-WI), Denny Heck (D-WA), Dan Kildee (D-MI), Derek Kilmer (D-WA), Tulsi Gabbard (D-HI), Mark Takai (D-HI), Markwayne Mullin (R-OK) Mark Amodei (R-NV), Ryan Zinke (R-MT), David Schweikert (R-AZ), Betty McCollum (D-MN), Jared Huffman (D-CA), Richard M. Nolan (R-MN) and Frank Lucas (R-OK).
This legislation will reauthorize the Native American Housing Assistance and Self-Determination Act of 1996 (NAHASDA), a law that consolidated federal housing programs for Native Americans and created a block grant to provide formula funding directly to tribes. The last reauthorization of NAHASDA occurred in 2008. NAHASDA empowers Native communities by enabling them to create their own innovative housing assistance programs in ways that best serve their members.
Native Americans face some of the worst housing and economic conditions in the country. Developed and championed by tribal leaders and Indian housing professionals, H.R. 360 will expedite required federal approvals, authorize tribes to blend housing construction money with sanitation facilities funding, launch a demonstration program for alternative privatization authority for Native housing, and carry out other much-needed reforms.

NAIHC Chairwoman Sami Jo Difuntorum said, "We applaud the strong bipartisan support that led to the passage of H.R. 360 by the House of Representatives. We are hopeful that the Senate will take similar swift action on S.B. 710, the Senate companion bill. NAHASDA Reauthorization is vital to the continued success of Indian housing programs throughout the country."
NAIHC thanks all of our members, tribal representatives and tribal housing professionals who contacted their congressional delegations in support of this bill. The next step for Reauthorization will be the passage of the Senate bill and the reconciliation of any conflicting language.
###
The National American Indian Housing Council, NAIHC was founded in 1974 as a 501(c)(3) corporation. NAIHC is the only national organization representing housing interests of Native people who reside in Indian communities, Alaska Native Villages, and on Native Hawaiian Home Lands.