Informational Meeting Nanakuli Village Center
Posted on Mar 11, 2014 in Meetings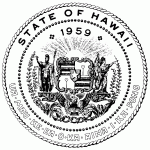 STATE OF HAWAII
DEPARTMENT OF HAWAIIAN HOME LANDS
P.O. BOX 1179
HONOLULU. HAWAII 96805
February 25, 2014
Dear Nanakuli Beneficiaries:
The Department of Hawaiian Home Lands (DHHL) invites you to attend an informational meeting to discuss a request from the Nanakuli Hawaiian Homestead Community Association (NHHCA).
NHHCA is the lessee of D HL General Lease No. 281 for purposes of their project, Nanakuli Village Center (NVC) NHHCA proposes to surrender to DHHL a portion of the leased premises. The release of this portion will allow for the issuance of a direct General Lease to the Kamehameha Schools for the development of a Kamehameha Community Learning Center.
This informationdl meeting is to provide you more detailed information and to allow you an opportunity for input. The meeting will be held at:
PLACE: KA WAIHONA 0 KA NAAUAO CHARTER SCHOOL CAFETERIA
DATE: Wednesday, March 12, 2014
TIME: 6:00 p.m. to 8:00 p.m.
We hope you will make time to attend and participate.
Should you have any questions or require further information, please contact DHHL Land Management Division (LMD) staff, Kaipo Duncan, at telephone: (808) 620-9458, or via e-mail at [email protected].
Aloha,
/S/
Jobie M.K. Masagatani, Chair
Hawaiian Homes Commission