'Aina Mauna Legacy Program Humu'ula Game Management Pilot Project
Posted on Jun 21, 2013 in Meetings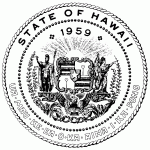 June 21,2013
Dear Hawai'i Island Beneficiaries:
This letter is an invitation for you to attend an upcoming informational Beneficiary Consultation meeting. Two meetings are scheduled; one for West Hawai'i communities and one for East Hawai'i communities. These meetings will provide information on a proposed 'Aina Mauna Legacy Program demonstration game management pilot project on approximately 1,559 acres of Department of Hawaiian Home Lands (DHHL) Humu'ula lands on Mauna Kea.
The purpose of this demonstration game management pilot project is to manage feral (wild) sheep on DHHL lands bordering the Saddle Road, restore native vegetation on nearby pu'u, and conduct research that will help direct future decisions about managing feral sheep and other game animals on DHHL lands. Only archery hunting will be allowed as proximity to Saddle Road makes gun hunting unsafe. Classes and training will be available to our beneficiaries to ensure that as many as possible are given the opportunity to hunt sheep and take home meat for their families.
We invite you to participate in these meetings to provide your feedback and input on the following days and times:
Place: Keaukaha School Cafeteria, Hilo (240 Desha Avenue)
Date: Friday, July 5, 2013
Time: 6:00 to 7:30 p.m.
Place: Kuhio Hale, Waimea (55 Mile Marker, 64-756 Mamalahoa Hwy.)
Date: Monday, July 8, 2013
Time: 6:00 to 7:30 p.m.
I hope that you will make the time to attend to share your mana'o with us. If you have any questions, please contact us through our website, dhhl.hawaii.gov, under Beneficiary Consultations, or Mike Robinson at (808) 933-3480.
Aloha,
Jobie M. K. Masagatani, Chair
Hawaiian Homes Commission