2012 Public Notice To Successors
Posted on Dec 10, 2012 in Public Notice
PUBLIC NOTICE TO SUCCESSORS 2012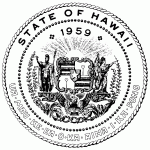 DEPARTMENT OF HAWAIIAN HOME LANDS
HOMESTEAD SERVICES DIVISION
APPLICATIONS BRANCH
NOTICE TO POSSIBLE SUCCESSORS OF THE FOLLOWING DECEASED APPLICANTS, WHO DIED ON OR AFTER OCTOBER 26, 1998, AND FAILED TO DESIGNATE A SUCCESSOR TO THEIR HAWAIIAN HOME LANDS APPLICATION RIGHTS UNDER HAWAIIAN HOMES COMMISSION ACT, 1920, AS AMENDED:
AH LOY, Dayne Yuk Sing
AI, Dandeline
AILA, Lewis Johnson Kamalu
ANI, Solomon Mokumaia
APO, George Kawai Hinano, III
ARANDA, Nanette Noelani (NAPEAHI)
AWAI, Peter John
AWAI, Wilfred Kealoha, Jr.
BACALSO, Moana Lynette (LAUTERBACH)
BENZON, Richard Isidoro
BERTELMANN, Norman Awili
BORGES, Samuel Egmidio
BOWES, Stephanie Ann (WONG)
BUMATAY, Edward
BURNET, Louis Kaleikini
CAMARILLO, Dora Makakoe Halalu (PAUOLE)
CELEBRADO, Jocelyn Kehaunani (WONG)
CHARLES, Smith Kamaka
CHESEBRO, Erennamae Kuuleiminamina (KAUHI)
CHING, John Yen Sung
CHUN, Mary Louise Leialoha (KAKAE)
CIPRIANO, Hermogenes, Jr.
CONN, Carlotta Nalehua-Ipolani
COSMA, Peter Derrick
DELUZE, Lei Waiola (MOEPONO)
DESHA, George Alexander Vannatta
ESPIRITO, Gregorio George
ESTABILIO, Shirley Leilani (KEAHIOLALO)
FERREIRA, (NEE-GRAFF) Mary Ann Leialoha (NEE)
GASPAR, Dorothy Basalisa (HALICAN)
GLUSHENKO, Gaylord Nalani, Jr.
GOO, Dorothy Kahanulanialii (KUPIHEA)
HANOHANO, Charles Gordon
HEWITT, George John
HUI, Elmer Ahlo
IBANA, Larry Maikui
IOANE, Jonathan
IVERSEN, Ruth Leialoha (KANAHELE)
JOSHUA, Isaac Kahele, III
KAANOI, Louis Theodore Keliikahi
KAHUILA, Patrick Samson
KAIKALA, Joseph Pu
KALUNA, Clement Kahele
KAMAHELE, Frank
KAMAKA, Alexandria Lokalia (MOORE)
KAMAKA, Lyle Kaiwi
KAMAKAWIWOOLE, Abraham Kahinuonalani
KAMOHALII, David Napuaokalani
KANAE, Clayton Keanu Kwon Chung, Sr.
KANUHA, Clement Keliipoaimoku, Jr.
KAUINANA, John Sanford Kim Choy
KAWAHA, Warren Wayne Keawenuiokane
KEKAHUNA, Rory Roddy
KEMA, John Ana Puako, Jr.
KIESEL-LEE, Josephine Leilehua
KIM, Paul Poki
KIM, Russell Rym Mahealani
KOLO, Alapai Hui
KUAMOO, Carmen Lani
KUIKAHI, Harry Ah Lau Lana Unukahi
KUPAHU, John Haui, Sr.
LAA, Valerie Kalehuaokalani (KALUA)
LAPILIO, Richard Alameida
LAU, Dolores Kahalaomapuana (KALAHIKI)
LEE, John Lim Tim
LOPES, Henry Antone, Jr.
MAKOLO, Lester Nalaniehiku
MANUEL, Bill-Werner Kakina, Sr.
MATTHEWS, Robert Healani
McCABE, (MOMOA) Rose Kauipualokekawahineikahanuopaineke (HOKOANA)
MIKA, Marilyn Kuulei (LEE)
MITCHELL, Rudolph Earl Lei Kaimana, Sr.
MORRIS, William Aulani
MOSCA, Patrick Anthony
MOSSMAN, Carl Frederick
NAKAGAWA, Gordon Nukuna, Sr.
NALUAI, D. Keala
NIHIPALI, Joseph, Jr.
NIHIPALI, Walter, Sr.
PAHUKOA, James Iakopa, Sr.
PALAKIKO, Nancy Kalei (MAKANANI)
PATACSIL, Keaolani (LEDWARD)
PELEKAI, Gwendolyn Yvonne (AANA)
PEREIRA, Jennie Loke (LOVELL)
PEREZ, Kaeo Kalani
PETERS, Aceles (PUANA)
POE, Harry George, Jr., POLIKAPU-SAMSON, Cecilia May Hiiakaikapoliopele
REDULLA, Iva-Lee Nalani (JOHNSON)
REGO, Hester Adams
ROSS, Robert Paul Kalani
SANCHEZ, Elizabeth Ann Rodriguez (AKEE)
SCHULZ, Lyllis Ann Wailani (POHINA)
SENTEL, Maryan Lahilahi Kuoha (KINA)
SERIA, Helene Leinaala (HAUANIO)
SHOAF, (BURDETT) Lorraine Leilani (LUM LUNG)
SILVA, Thomas Caitano Kaahiki, Jr.
SMITH, Francis Kuakini
SMYTHE, Mervin Leroy
SPINNEY, Thomas Kaimi
STERLING, Joanne Kamuela (KAHANAMOKU)
TAMPOS, Angeline Mabel Kauhiwaiokuana (PAIKAI)
USO, Gertrude Puanani (MCKEAGUE)
VERA CRUZ, Louisa Alice Leinaala
WAHINEOKAI, Wayne Wahieala
WAIWAIOLE, Albert Kaukani, Sr.
WESTMORELAND, Esther (KAKALIA)
WILLIAMS, Michael Kaimi
WOODWARD, Francis Kalanilehua, Sr.
YAMADA, Keith Kuualoha
YOUNG, James Mokulani
Relatives of the above-named decedents including spouse, children, and grandchildren; parents; widows or widowers of the children; brothers and sisters; widows and widowers of the brothers and sisters; or nieces and nephews, who are at least eighteen (18) years of age and are descendants of not less than one-half (50%) part of the blood of the races inhabiting the Hawaiian Islands previous to 1778, are hereby notified to present their claims for the Hawaiian Home Lands Application Rights of the above-named decedents. Written claims, with duly authenticated and certified copies of Hawaiian blood quantum verifications must be presented to the Applications Branch of the Department of Hawaiian Home Lands, 91-5420 Kapolei Parkway, Kapolei, Hawai'i 96707 or at any of the District Offices of the Department, within one-hundred-eighty (180) days from the last day of publication of this notice, or such relatives may be forever barred from succeeding to the Application Rights in question.
Last Publication Date: December 30, 2012
Dated: 11/21/2012, Honolulu, Hawaii
Jobie M.K. Masagatani, Chairman Designate
Hawaiian Homes Commission
December 23 & 30, 2012 HS&CPN______________
This Calendar Year 2012 Public Notice to Successors ad will run for two (2) consecutive Sundays on December 23 & 30, 2012, per Hawaii Administrative Rule 10-3-8(c,d,e) in five (5) newspapers:
The Honolulu Star Advertiser (statewide), The Garden Island (Kauai), The Maui News, Hawaii-Tribune Herald (East Hawaii), and West Hawaii Today.