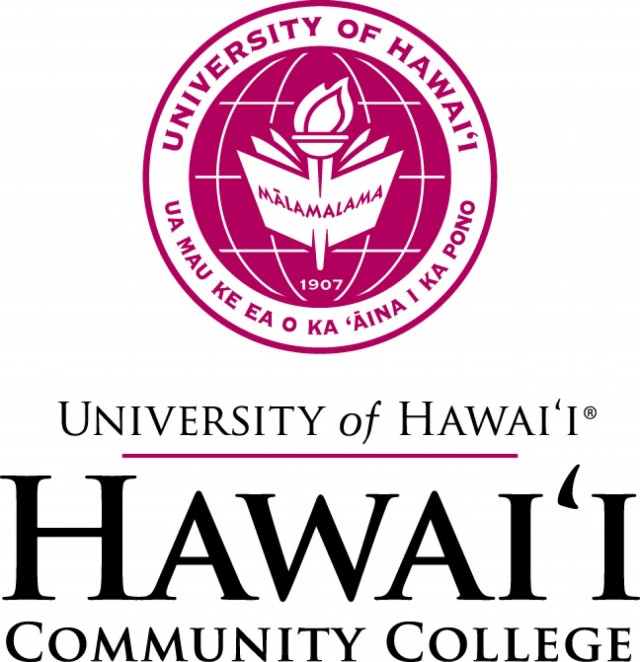 FOR IMMEDIATE RELEASE
May 10, 2012
Dedication Held for New Keaukaha Homestead Home Built by Hawaiʻi Community College Students
DHHL-HawCC partnership results in 45th home for Hawaiian home lands beneficiaries
HILO, Hawaiʻi – A home built by students in the Hawai'i Community College (HawCC) Model Home Program was dedicated today in the Hawaiian homestead community of Keaukaha.
"Today we celebrate the completion of a custom-built home, and the beginning of a new life of homeownership for a Hawaiian home lands beneficiary," said Hawaiian Homes Commission Chairman Alapaki Nahale-a. "This collaboration helps us fulfil our mission of returning Native Hawaiians to the land, while providing real-world experience to our community college students."
A traditional Hawaiian ceremony called moku ka piko, meaning the cutting of the umbilical cord, was performed to initiate the new home. The symbolic piko was made of plant materials gathered by the HawCC students and woven together, with each plant possessing a specific reason for its use in the piko. For example, the kukui represents enlightenment and the koa represents strength.
The three-bedroom, two-bath home was built at a cost to the future homeowner of $199,935. Hawaiian Home Lands beneficiary Denice Keliʻikoa is the prospective homeowner for the home. She has been on the Hawaiian homes waiting list since January 1986.
The Pakele Lane home utilizes energy-efficient technology including a solar water heater system, a 4 KW Photovolatic system, and Energy Star qualified appliances. The home also includes custom-built cabinets, doors, and windows.
The Model Home program at HawCC provides instruction in drafting, welding, carpentry, electrical, and landscaping. HawCC coordinates the painting, plumbing, carpeting, and drywall subcontracting work. The residential dwelling was the 45th home to be built under the partnership between DHHL and HawCC.
Under the agreement, the DHHL provided space and funding which allowed the students to acquire on-the-job skills in home construction, while also helping the DHHL fulfill its mission of returning native Hawaiians to the land. Since the Model Home program's inception in 1965, over 3,640 drafting, welding, carpentry, electrical and agricultural students have participated in the program.
###
MEDIA CONTACT:
Blaine Fergerstrom
Acting Public Information Officer
Hawaiian Home Lands
808-620-9512
[email protected]
For photos of the event visit www.HawaiianHomeLands.org