Potential Renewable Energy Project – Kawaihae
Background Information: On August 31, 2020, DHHL posted a legal ad in statewide newspapers, requesting applications for renewable energy projects for 1 TMK parcel on O'ahu, 1 TMK parcel on Moloka'i, and 2 TMK parcels on Hawai'i Island (Kawaihae and North Kona). The parcel identified in Kawaihae is TMK (3) 6-1-006:003 (portion).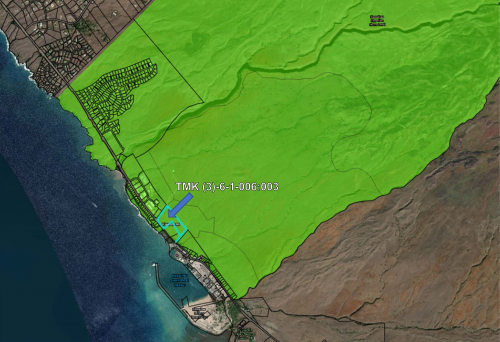 Beneficiary Consultation:
1
Proposed Action or Issue for Discussion
DHHL's request for Community Based Renewable Energy project applications for TMK (3) 6-1-006:003 (portion) located in Kawaihae.
2
Notification
3
Beneficiary Meeting
Virtual Beneficiary Consultation Meeting:
The purpose of the meeting is to:

Provide information about the renewable energy solicitation

Explain Community Based Renewable Energy

Explain why here? Why now?

Explain the potential benefits.

Explain the process, should a project be selected

Solicit input on community benefits.

DATE: Tuesday, December 8, 2020

TIME: 6:30 p.m. to 8:30 p.m.

Presentation Materials: To be posted post-meeting.

Recorded Virtual Meeting: To be posted post-meeting.