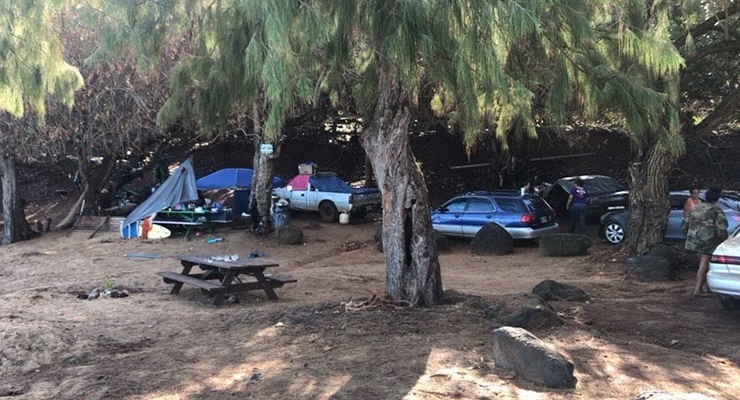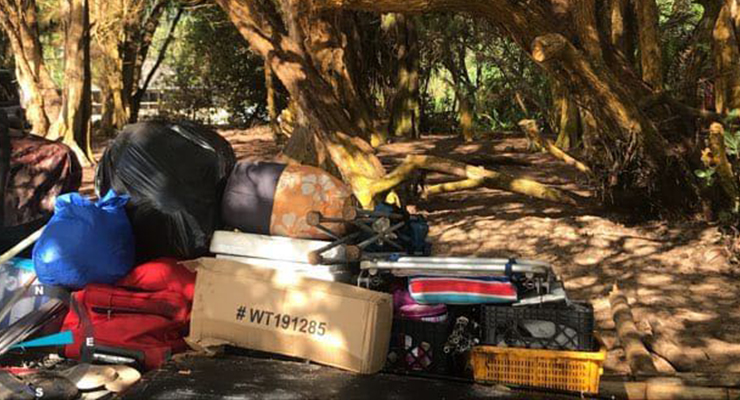 FOR IMMEDIATE RELEASE
March 13, 2020
Unauthorized Campers and Abandoned Vehicles Removed in Anahola, Kaua`i
(ANAHOLA, KAUAʻI) – The Department of Hawaiian Home Lands (DHHL), in conjunction with the Kauaʻi Police Department, the Kauaʻi County Homeless Coordinator, and the Governor's Task Force on Homelessness, removed five unauthorized campsites on DHHL land near Anahola Beach Park on Thursday, March 12.
DHHL staff posted notifications throughout Anahola earlier in the week and nine individuals were given trespass citations and advised to leave the area.
The enforcement action resulted in the removal of several abandoned vehicles and six truckloads of trash that included car parts, appliances, scrap metal, tires, and household items. Any remaining personal belongings or items of value were taken to a private storage facility. Items removed during the action will be kept for a 30-day period, in which the owners of the property may claim them.
"DHHL is working as diligently as possible to address illegal dumping, unauthorized campers, unpermitted structures, and abandoned vehicles on the homelands," said Hawaiian Homes Commission Chairman William J. Ailā, Jr. "As resources become available, the Department is prioritizing where and when to conduct these cleanups. It has also been standard practice that service providers are on hand to work with any homeless individuals who are willing to receive assistance."
Since July 2019, DHHL has partnered with the Governor's Task Force on Homelessness, the Hawai`i State Department of Transportation, and other service providers to remove unpermitted structures, illegal dumping, unauthorized campers, and abandoned vehicles in Kalaeloa, Anahola, Hanapepe, King's Landing, and other locations statewide.
###
ABOUT THE DEPARTMENT OF HAWAIIAN HOME LANDS:
The Department of Hawaiian Home Lands carries out Prince Jonah Kūhiō Kalanianaʻole's vision of rehabilitating native Hawaiians by returning them to the land. Established by U.S. Congress in 1921, with the passage of the Hawaiian Homes Commission Act, the Hawaiian homesteading program run by DHHL includes management of over 200,000 acres of land statewide with the specific purpose of developing and delivering homesteading.
MEDIA CONTACT:
Cedric Duarte
Information and Community Relations Officer
Department of Hawaiian Home Lands
(808) 620-9591
[email protected]