2012 Legislative Session a Success
By Dre Kalili
DHHL Policy & Program Analyst
The 2012 Hawai'i State Legislative session wrapped on a very high note for the Department of Hawaiian Home Lands. Here are the highlights:
DHHL's Legislative Proposals
The department proposed five bills for the Governor's Administrative Package, two of which passed and are pending Governor Neil Abercrombie's signature. (UPDATE: Gov. Abercrombie signed both bills into law on June 28, 2012.)
Senate Bill 2790 extends DHHL's authority to maximize its resources and build affordable housing through effective cash flow management, much like private sector housing developers. DHHL can continue to encumber construction contracts without tying up capital for the full project cost when revenue from the sales of homes can fund the project.
House Bill 2529 allows DHHL to create its own procurement requirements for any expenditure from a trust fund or special fund that is less than $100,000. Procurement flexibility on small purchases allows the department to expend trust funds more efficiently to better respond to the needs of trust beneficiaries.
DHHL's ability to carry out its mission and serve its beneficiaries is directly tied to its ability to access necessary resources and funding, and these bills help DHHL to do that.
Two New Commissioners Confirmed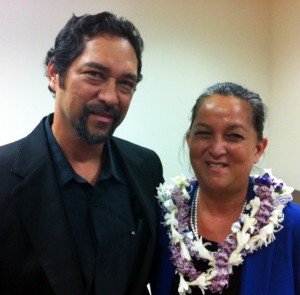 On April 25, the full Senate voted unanimously to confirm Commissioner Leimana DaMate, who will serve West Hawai'i until June 30, 2013, and Commissioner Gene Ross Davis, who will serve the island of Moloka'i until June 30, 2016.
The session was successful for the department thanks to the support and tenacity of beneficiaries who weighed in on important issues and key legislators who championed DHHL's priority bills. DHHL especially thanks Rep. Faye Hanohano and Sen. Brickwood Galuteria for their leadership of the Hawaiian Affairs committees, as well as Rep. Ken Ito, Rep. Sharon Har, and Sen. Pohai Ryan for their constant support of the department.
 For more on these and other bills proposed and passed this session visit www.capitol.hawaii.gov.