2012 Public Notice To Successors Published
Posted on Dec 10, 2012 in Public Notice
PUBLIC NOTICE TO SUCCESSORS 2012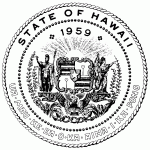 DEPARTMENT OF HAWAIIAN HOME LANDS
HOMESTEAD SERVICES DIVISION
APPLICATIONS BRANCH
NOTICE TO POSSIBLE SUCCESSORS OF THE FOLLOWING DECEASED APPLICANTS, WHO DIED ON OR AFTER OCTOBER 26, 1998, AND FAILED TO DESIGNATE A SUCCESSOR TO THEIR HAWAIIAN HOME LANDS APPLICATION RIGHTS UNDER HAWAIIAN HOMES COMMISSION ACT, 1920, AS AMENDED:
Relatives of the above-named decedents including spouse, children, and grandchildren; parents; widows or widowers of the children; brothers and sisters; widows and widowers of the brothers and sisters; or nieces and nephews, who are at least eighteen (18) years of age and are descendants of not less than one-half (50%) part of the blood of the races inhabiting the Hawaiian Islands previous to 1778, are hereby notified to present their claims for the Hawaiian Home Lands Application Rights of the above-named decedents. Written claims, with duly authenticated and certified copies of Hawaiian blood quantum verifications must be presented to the Applications Branch of the Department of Hawaiian Home Lands, 91-5420 Kapolei Parkway, Kapolei, Hawai'i 96707 or at any of the District Offices of the Department, within one-hundred-eighty (180) days from the last day of publication of this notice, or such relatives may be forever barred from succeeding to the Application Rights in question.
This Calendar Year 2012 Public Notice to Successors ad will run for two (2) consecutive Sundays on December 23 & 30, 2012, per Hawaii Administrative Rule 10-3-8(c,d,e) in five (5) newspapers:
The Honolulu Star Advertiser (statewide), The Garden Island (Kauai), The Maui News, Hawaii-Tribune Herald (East Hawaii), and West Hawaii Today.